Research has shown that the provision and usage of outdoor spaces within a community, goes hand in hand with increased health, quality of life, and overall happiness.
Outdoor spaces are now also believed to help promote greater equality and inclusion within neighbourhoods, and are also a win-win when it comes to developing sustainability within a community. They are also good for the environment, and the more green spaces we develop, the better our air quality becomes too.
Outdoor spaces provide people with a space to exercise, socialise and participate in a wide range of leisure activities. They also allow for a very vital connection between people and nature, a link which is known to help improve an individual's quality of life and overall wellbeing. Incorporating outdoor spaces, green spaces and open spaces within housing complexes and residential developments.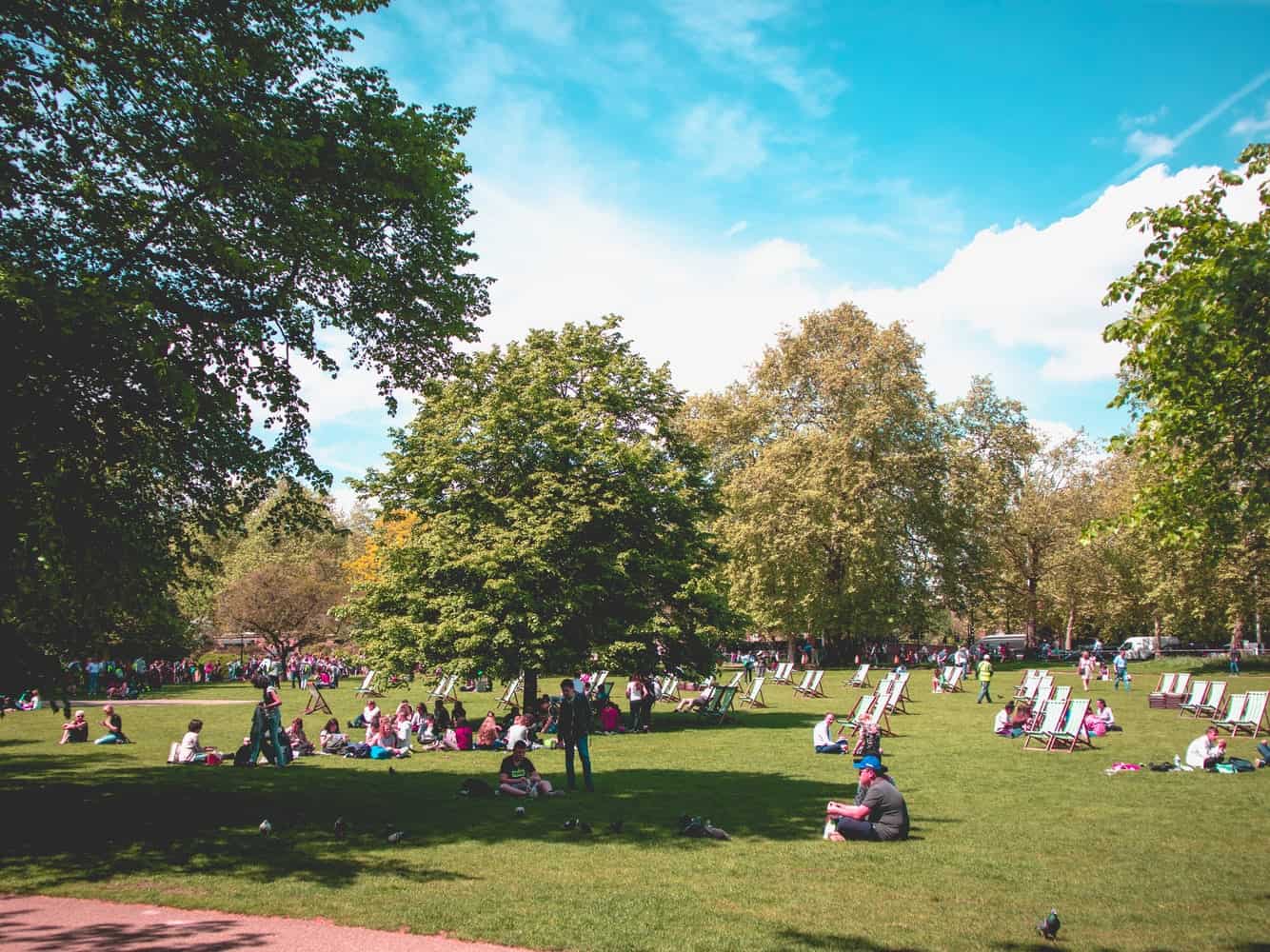 Outdoor spaces provide people with a range of opportunities to increase mental and physical health. Image by Chan Lee.
Growing research also suggests that the value invested in developing outdoor spaces, has a high return when it comes to the value it provides for residents. For every £1 spent by local authorities in London on public green spaces, the value to Londoners is estimated to be £27.
When designing residential spaces, there is often a great deal of time and resources invested in the perfect interior design, but what we also need to consider is the importance of how we plan for, and design outdoor spaces too.
Outdoor spaces can provide residents with valuable extra space, beyond their own flat or home, which allow them another arena for leisure, and meeting friends. Outdoor spaces that fit these purposes come in many different forms, from rooftop terraces, and to tree lined walkways, to parks and specifically designed outdoor sport facilities.

Outdoor space in Vonder Skies.
The events of the past year have reminded us all of the importance of outdoor spaces, as safer places to meet and socialise, they have also reminded us of the importance of being able to take a walk in nature, to enjoy the natural world, when so many indoor leisure and recreational spaces are closed.
Some cities, for example, have always understood the importance of outdoor and green spaces. London is one example of such a city. 18% of London is estimated to be made up of green, and the city contains over 3000 parks. Cities with outdoor spaces are more livable cities. They also create more inclusive cities, where people from all walks of life and communities can enjoy the benefits of outdoor spaces. In 2019, the Mayor of London made a commitment to developing green and outdoor spaces, to the extent that they will account for 50% of London's space by 2050.
Outdoor spaces don't always have to be large in order to benefit a community. Shared gardens come in all sizes, but with the right design and attention to what is important, even the smallest of spaces can become a valued outdoor space.
At Vonder, our co-living complexes are designed with outdoor spaces. From rooftop terraces, to covered walkways, we understand the need for people to have places to enjoy the outdoors. For city residents, we believe this is even more relevant.